TRAIN TO BE A PILATES TEACHER AT YORK PILATES SPACE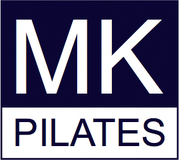 Love Pilates? Want to teach? here at York Pilates Space you can train to be a Pilates Mat teacher, A Pilates Reformer Teacher, or gain the  full Diploma   to teach the complete Studio repertoire on the Reformer, Cadillac, Wunda chair and Barrels.
Learn and qualify with  world renowned MK Pilates International and gain an internationally recognised qualification.
Study at York Pilates Space, with Master Trainer and assessor Patricia Issitt, 28 years experience in the Fitness industry, 18 years as a Pilates Instructor and an industry trainer and assessor since 1998.
Be taught effectively with a limited number of no more than 5 students on each course. Our courses will support  you in all the skills you need to become a confident, knowledgeable and respected Pilates  teacher.
 York Pilates Space offers the opportunity for extra tutorials, and teaching practice, with lots of friendly advice, you will develop your new skills in a professional studio, teaching real clients, with a supportive atmosphere.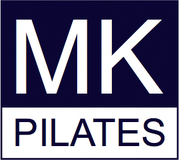 What is the Michael King method of teaching Pilates?
Besides learning the original goals and traditional exercises of Joseph Pilates' work, the  Michael King method  draws on up to date  physiological research and applies it to the Pilates technique.   MK have been delivering Pilates teacher training since 1995. Our courses were among the very first in the UK and became the basis for the OCR UK Pilates Mat Teacher qualification. MK has now taken the Pilates Teacher Diploma to new levels. The name of Michael King is recognised around the world and we provide an internationally recognised qualification which far exceeds the current basic UK standards. We specialise in enabling the  participants in our classes to achieve great results from Pilates.
Click the link to http://www.mkpilates.com/en/training/matwork/matwork-standard-diploma to learn more about becoming a Pilates Mat teacher.
Matwork Diploma Diary
The Matwork Diploma gives you 96 hours of face to face tutor time. Home study hours will be 25 hours minimum, depending on the individual and not including personal practice. You are able to complete the home assignments at your own pace, in your own time. Patricia is on hand to help if you need it. We expect that you will take a further 3 months to fully complete the assignments and be confident to teach your exam class, but that can very according to your commitments. Some students take  longer, it depends on you and your own learning style. Group teaching practice is arranged ad hoc, whenever you or the tutor feel the time is right.
On the course you  will learn how to adapt and modify the traditional classical exercises to  'best fit' the needs of the individual client or class participants. MK classes have a typical 'flow' which our clients love , making the class feel like a smooth transition from one exercise to the next.
Our courses this year are arranged to help you study better, taking up just one day of your weekend, allowing you time to absorb the work and follow up the next day, or catch up with family and work commitments.
Matwork Stage 1: August 18th; September 1st/15th 29th 2018
Matwork Stage 2: November 3rd/17th; December 1st/15th 2018
Matwork Stage 3: January 26th; February 9th/23rd; March 9th 2019
Early bird price £1800 if paid in full before July 1st 2017.
Instalment plan: Pay £500 to book by July 1st followed by 8 monthly instalments of £200. Full price is £2100.
Contact patricia.issitt@mkpilates.com to find out more, and to book your place. Places are limited, please don't wait if you want that place.

Equipment Diploma Diary
Click the link to find out more about the content of our courses http://www.mkpilates.com/en/training/equipment/studio-equipment-diploma
Reformer Stage 1: August 19th ; September 2nd/16th/30th 2018
Reformer Stage 2 : November 4th/18th; December 2nd/16th 2018
Cadillac: January 27th; February 10th/24th; March 10th 2019
Spine Corrector; Wunda Chair; Ladder Barrel: April 6th/7th/8th 2018; and March 23rd; April 6th; May 4th 2019.
Early bird price for the complete Equipment Diploma is £2500 if booked and paid before August 1st 2018.
Instalment plan, complete equipment Diploma: Pay £500 to book by August 1st 2018 followed by 10 monthly payments of £220. Full price if paid by instalments is £2700.
Reformer Teacher certificate Stage 1 and 2:  £1440 to be paid in full before beginning of course. (8  tutor days, plus assessment ).
Cadillac Teacher Certificate: £720 (4 tutor days, plus assessment)
Day workshops for chair, ladder barrel and spine corrector: £180 per day 8 hour day.  Certificate of attendance.
Contact Patricia Issitt for booking and payments
Contact patricia.issitt@mkpilates.com to book your place. Dates for 2018 are online now at mkpilates.com