TRAIN TO BE A PILATES TEACHER AT YORK PILATES SPACE
New dates are now live for the MK International Pilates Equipment Diploma.
Places are limited, please don't wait if you want that place!
Are you ready to launch your own pilates business and start a new career that fits around your lifestyle?
Learn and qualify with  world renowned MK Pilates International and gain an internationally recognised qualification.
Study at York Pilates Space, with Master Trainer and assessor Patricia Issitt, 28 years experience in the Fitness industry and 17 years as a Pilates Instructor.
Be taught effectively with a limited number of students on each course. Our course will support  you in all the skills you need to become a confident and knowledgeable Pilates  teacher.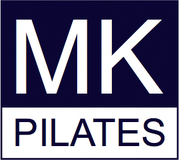 What is the Michael King method of teaching Pilates?
Besides learning the original goals and traditional exercises of Joseph Pilates' work, the  Michael King method  draws on up to date  physiological research and applies it to the Pilates technique.   We specialise in enabling the  participants in our classes to achieve great results from Pilates. You will learn how to adapt traditionally based exercises to  'best fit' the needs of the individual client or class participants. MK classes have a typical 'flow' which our clients love , making the class feel like a smooth transition from one exercise to the next.
Click the link to www.michaelkingpilates.com to learn more.
Matwork Diploma Diary
Matwork Stage 1: September 23rd/24th, October 21st 22nd
Matwork Stage 2: November 25th/26th, January 6th/7th 2018
Matwork Stage 3: February 17th/18th 2018, March 17th/18th 2018
Early bird price £1800 if paid in full before July 1st 2017.
Instalment plan: Pay £500 to book by July 1st followed by 8 monthly instalments of £200. Full price is £2100
Contact patricia.issitt@mkpilates.com to find out more, and to book your place.
Equipment Diploma Diary
Reformer Stage 1: September 2nd/3rd, October 7th/8th 2017
Reformer Stage 2 : November 11th/12th, December 9th/10th 2017
Cadillac February 3rd/4th; March 3rd/4th 2018
Wunda Chair; Spine Corrector;Ladder Barrel: April 6th/7th/8th 2018
Early bird price £2500 if booked and paid before June 1st 2017.
Instalment plan: Pay £500 to book by June 1st and 10 monthly payments of £245. Full price is £2950. Contact Patricia Issitt for booking and payments
Contact patricia.issitt@mkpilates.com to book your place.