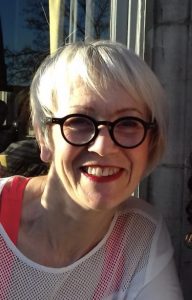 Patricia Issitt is a somatic movement educator and Pilates master trainer. She has an M.A with distinction from University of Central Lancashire in Dance and Somatic Wellbeing: connections to the the living body,  is a member of ISMETA and offers one to one somatic movement sessions for wellbeing as well as her regular monthly somatic movement groups.
Patricia trained as a Pilates teacher with Michael King and holds the both the Pilates Institute Masters Diploma  and  the Certificate in Teaching Remedial (clinical) Pilates.  She is qualified with 'Thoughtful Body' to work with pre and post natal clients and is a College of Bowen Studies Bowen therapist . She has more than 30 years experience teaching movement to clients and to fellow Pilates and movement teachers,  and is a member of  MK Pilates faculty.
Georgia Issitt  teaches Matwork classes, 1-1s, Pilates apparatus and Barre throughout the week at York Pilates Space. She has been practicing Pilates for 17 years and began teaching in 2015.  Besides a degree in Art History, Georgia  holds a Level 3 qualification in Advanced Personal Training with the YMCA and holds the MK Pilates certification for  pregnancy, post natal and mature clients. Like all of us at York Pilates Space, Georgia takes continual professional development seriously. She has taken workshops with Brent Anderson, Alan Herdman, Nuala Coombes  and Malcolm Muirhead to name a few.
"The practise of Pilates is an ongoing  journey where the more I learn the more I realise there is more to learn! My mission is to keep on growing my understanding and to share that with my clients at  York Pilates Space"