Intuitive Movement: breath, move, be.
A workshop with Patricia Issitt and Jo Littledyke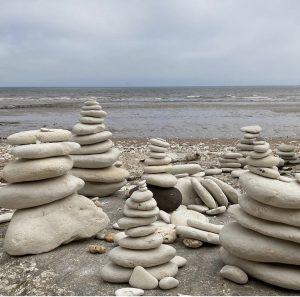 North Quad Dance Studio , York St John University, Lord Mayors Walk .
Sunday September 11th 2022, 10:30am – 12:45pm
Fee – £40
Students – £25
Jo and Patricia will lead a guided somatic exploration, following simple free form movement. Move deeply into bodily structures, coax muscles, joints and connective tissue into a feeling of flow. This work restores energy, calms anxiety, makes us feel good and supports a sense of our body and self.
We invite those of you who use movement in your work or have some experience of somatic movement in a group. Especially if your work might be supporting others, take this time to be on the receiving end, to nourish and restore yourself through somatic movement.
Please bring a blanket, journal, water. You are welcome to bring refreshments for coffee break.
Drawing materials will be provided but please feel free to bring your own. Wear clothes to move in.
Places are limited so please book, email to patricia@yorkpilates.com to save yourself a place. we ask you to pay in advance by bank transfer and will send further details.
Patricia Issitt.
University of Central Lancashire, 2020. MA with distinction: Dance and Somatic Wellbeing: connections to the living body.
University of York and Ripon St John, 1995. BA Hons Art and Design, first class.
ISMETA
College of Bowen Studies
MK Pilates International, faculty member.
"I am a somatic movement educator and artist whose work is concerned with understanding identity and place through somatic exploration, art making and writing. My MA research, Unfolding the Imprint of Time: an artist's tale of ageing through move making, mark making and book making explored how these practices might support wellbeing and identity for older women. I offer one to one somatic movement sessions for wellbeing as well as regular monthly somatic movement groups. I have worked from my York Pilates studio for over 22 years offering movement and touch (Bowen) therapy for wellbeing, and training for Pilates teachers.
I am particularly interested in the play of active imagination and experiential anatomy in my somatic practice."
…